Moët & Chandon new limited edition bottle
A tribute to the House's heritage of generosity and savoir-fête with a contemporary artistic design.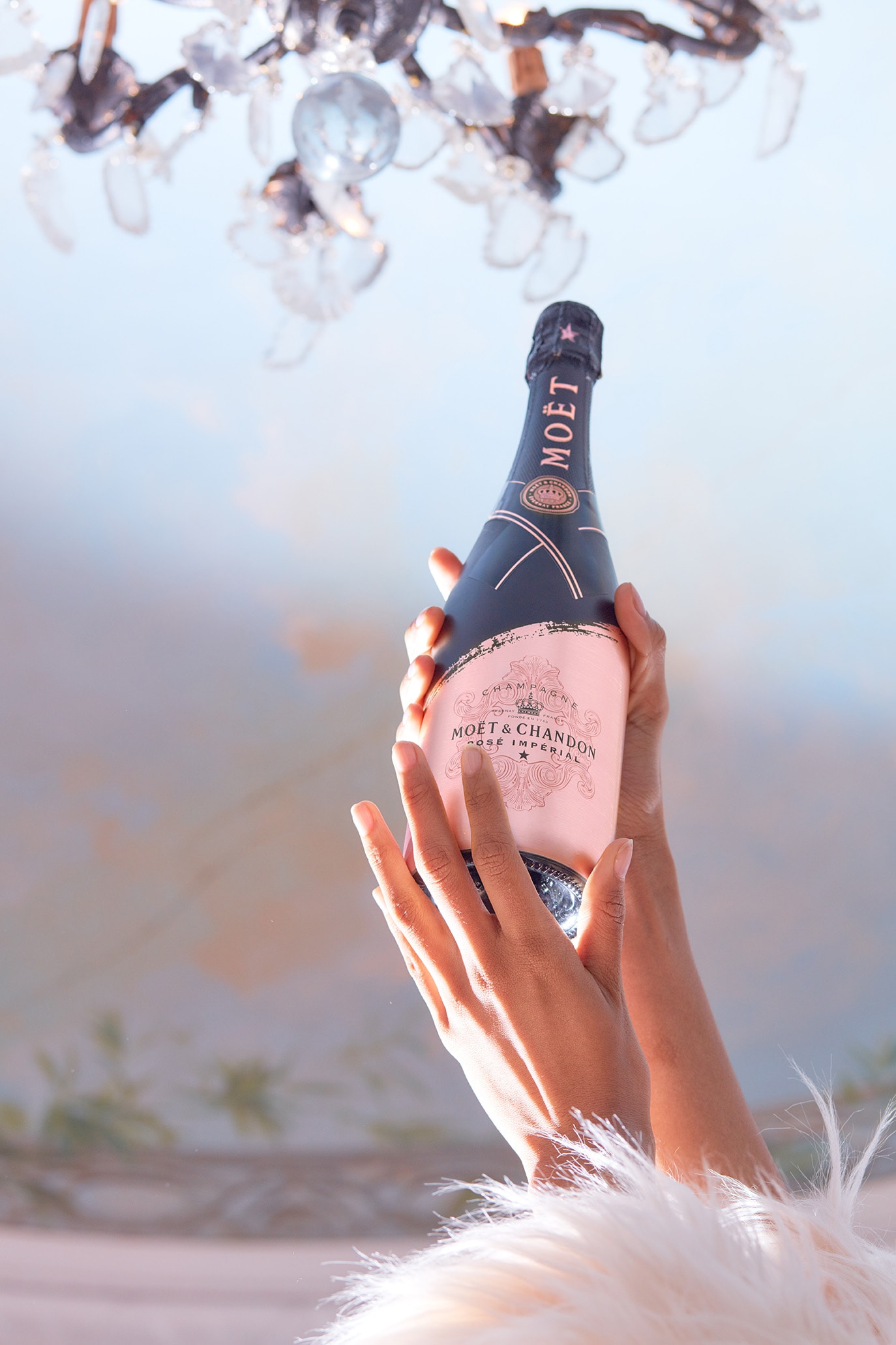 The design of the Signature Rosé Impérial bottle has been created to enhance the contrast between the dark brilliance of the Pinot Noir grapes and the rose-gold brush mark revealing a new label.
The Signature limited-edition bottle is definitely a tribute to the glamorous and extroverted character of Rosé Impérial contained in the bottle.
Discover Moët & Chandon's
Rosé range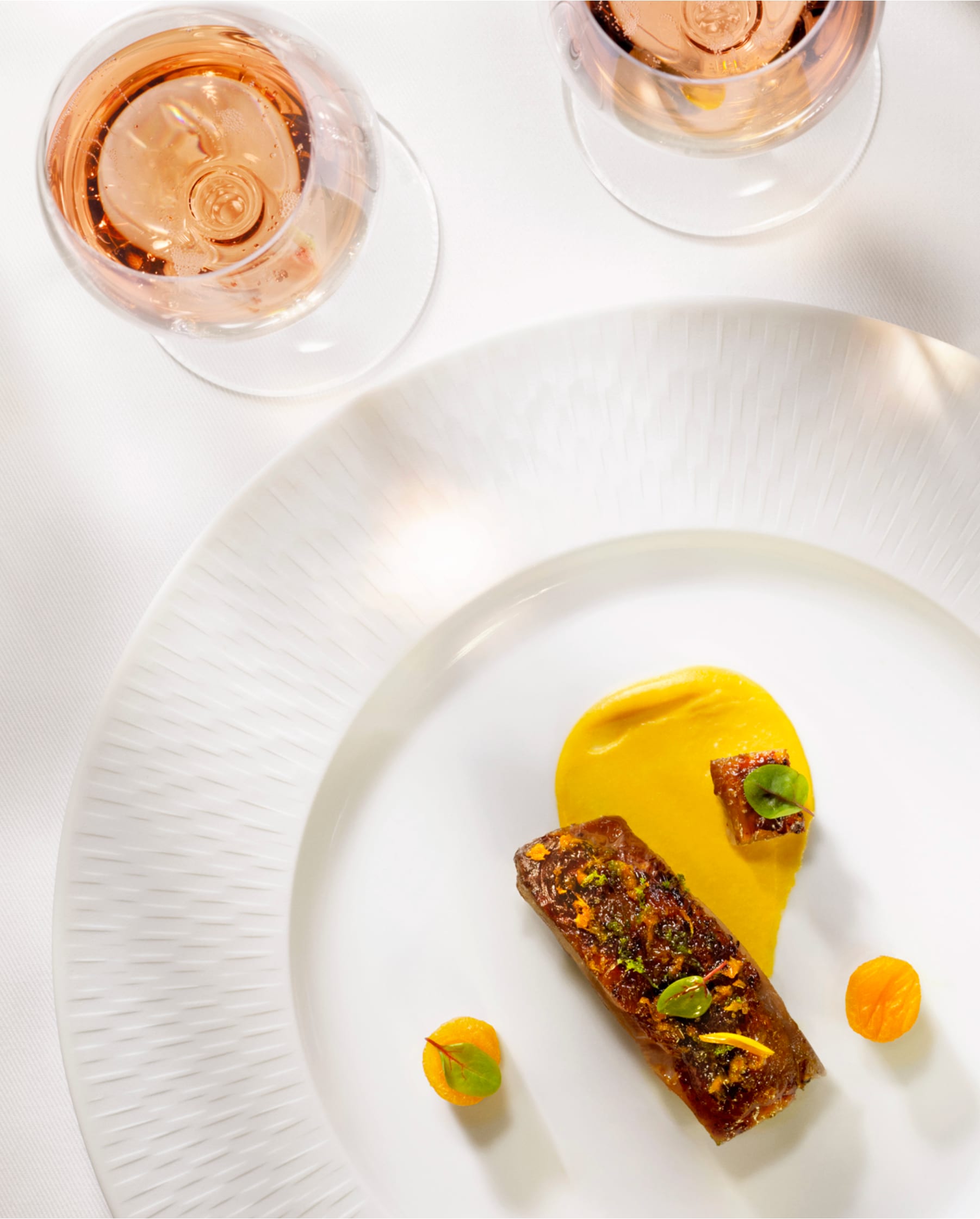 Signature Rosé Impérial
the perfect accompaniment to your culinary experience
Multi-faceted and intriguing, rosé champagnes perfectly complement a wide range of dishes.
According to Moët & Chandon's chef, Marco Fadiga, Rosé Impérial pairs remarkably well with beef carpaccio with olive oil and ground pepper, fried mullet filets in a coriander emulsion, a lobster bisque, mussels and a chorizo broth, or in a lemongrass curry.
A longstanding tradition of
It all begins in 1801, the landmark year when Napoléon Bonaparte and his mother placed an order for 100 bottles of "rozé" with Jean-Remy Moët, grandson of the House's founder. That same know-how produced the House's oldest existing bottle of rosé champagne that dates back to 1878, a powerful symbol of Moët & Chandon's unrivaled rosé heritage.
Pinot Noir grapes make up 45% of the assemblage of the wine varieties blended to create the House's intensely aromatic Rosé Impérial.
The universe
Signature Rosé Impérial
#MoetRose