Inspired by the glorious sunsets in the gardens of the orangery in Epernay, The Golden Hour is a tribute to summer. Fruits abound in this drink, where the wine's berry notes are elevated by the lovely stone-fruit character of the liqueurs used to highlight the structure of Moët & Chandon Impérial.
INGREDIENTS
10 ml Crème de Pêche liqueur
5 ml Maraschino liqueur
1 Strawberry (cut into quarters)
2 Raspberries (cut in half)
3 Blueberries (cut in half)
75ml Moët & Chandon Brut Impérial
METHOD
Place the cut berries in a large glass and gently press down using the back of a spoon. Add the liqueurs, top with Moët Impérial and stir.
Add ice cubes and garnish with two mint sprigs and some berries. Serve with a smile!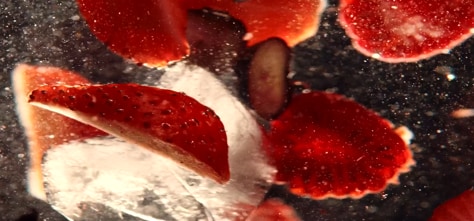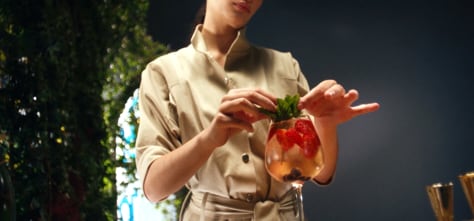 DISCOVER OUR COLLECTION OF CHAMPAGNE COCKTAILS