Get Ready
for a
Magical Season

Celebrate the Holiday Season with Moët & Chandon. Get into the spirit with the champagne bringing dazzling effervescence to the world since 1743.
CULTURAL CONNECTION IN THE CITY OF NEW YORK
Moët & Chandon illuminates December in New York City. This festive season, the Maison will bring people together to build memorable moments in the Big Apple.
As a hallmark of the occasion, Moët & Chandon has commissioned a public sculpture, 'Your Voices', by British contemporary artist, Es Devlin. The project, installed at Lincoln Center Plaza, will feature free weekend public performances by New York-based choirs from December 6 - 18.
YOUR VOICES BY ES DEVLIN AT THE LINCOLN CENTER
DECEMBER 6, 2022 to DECEMBER 18, 2022
The revolving sculpture, 'Your Voices', is formed of 700 glowing cords expressing the more than 700 languages currently spoken in New York City, which are tensioned between a series of structural arcs, enveloping visitors within a revolving illuminated network as it rotates north, south, east and west through a multilingual soundscape which interweaves languages drawn from all over the city: from Algerian Arabic, Alsation, Azeri and Ashanti to Zapotec, Zarma and Zulu.
ENJOY MOËT & CHANDON IN NEW YORK CITY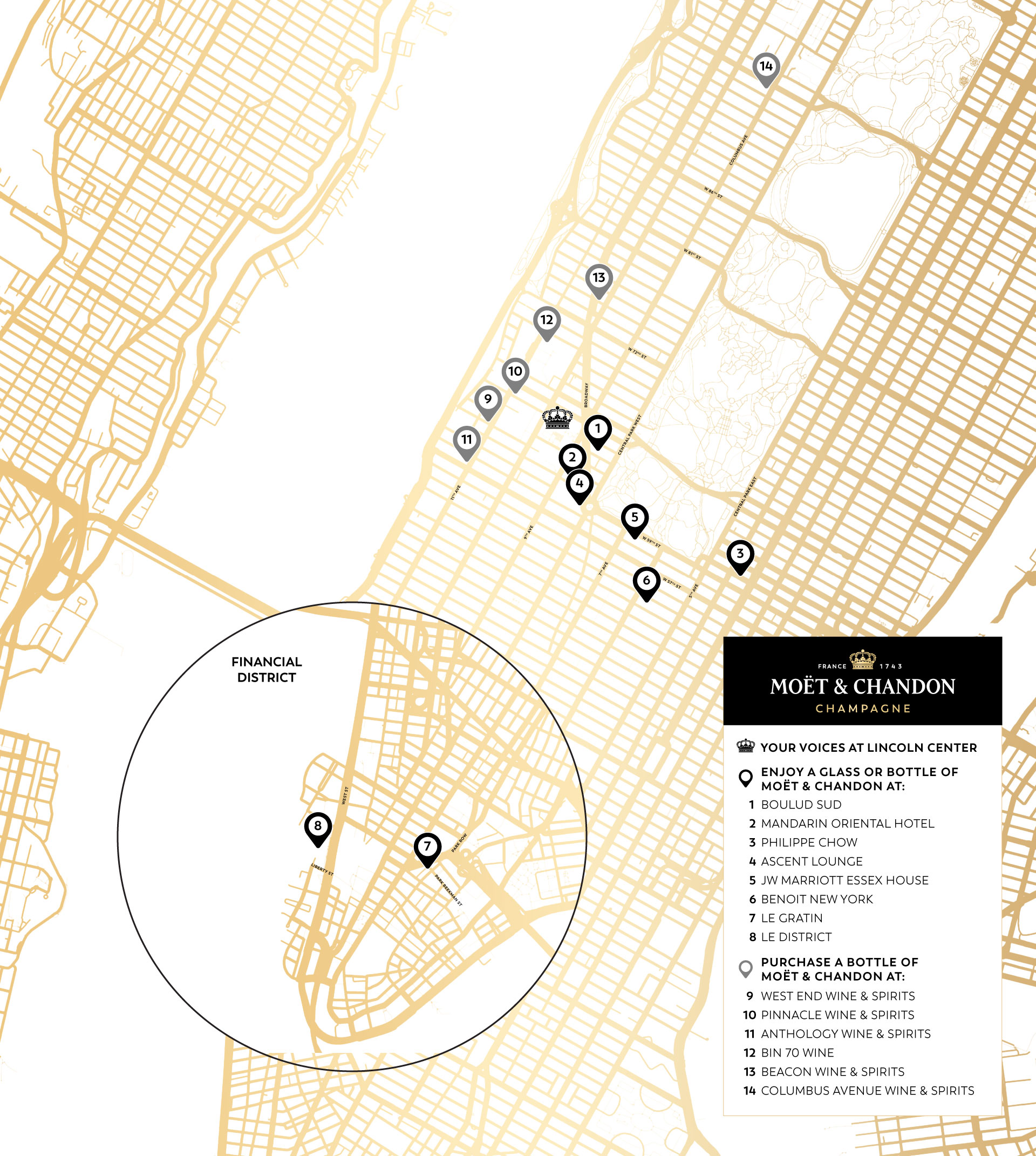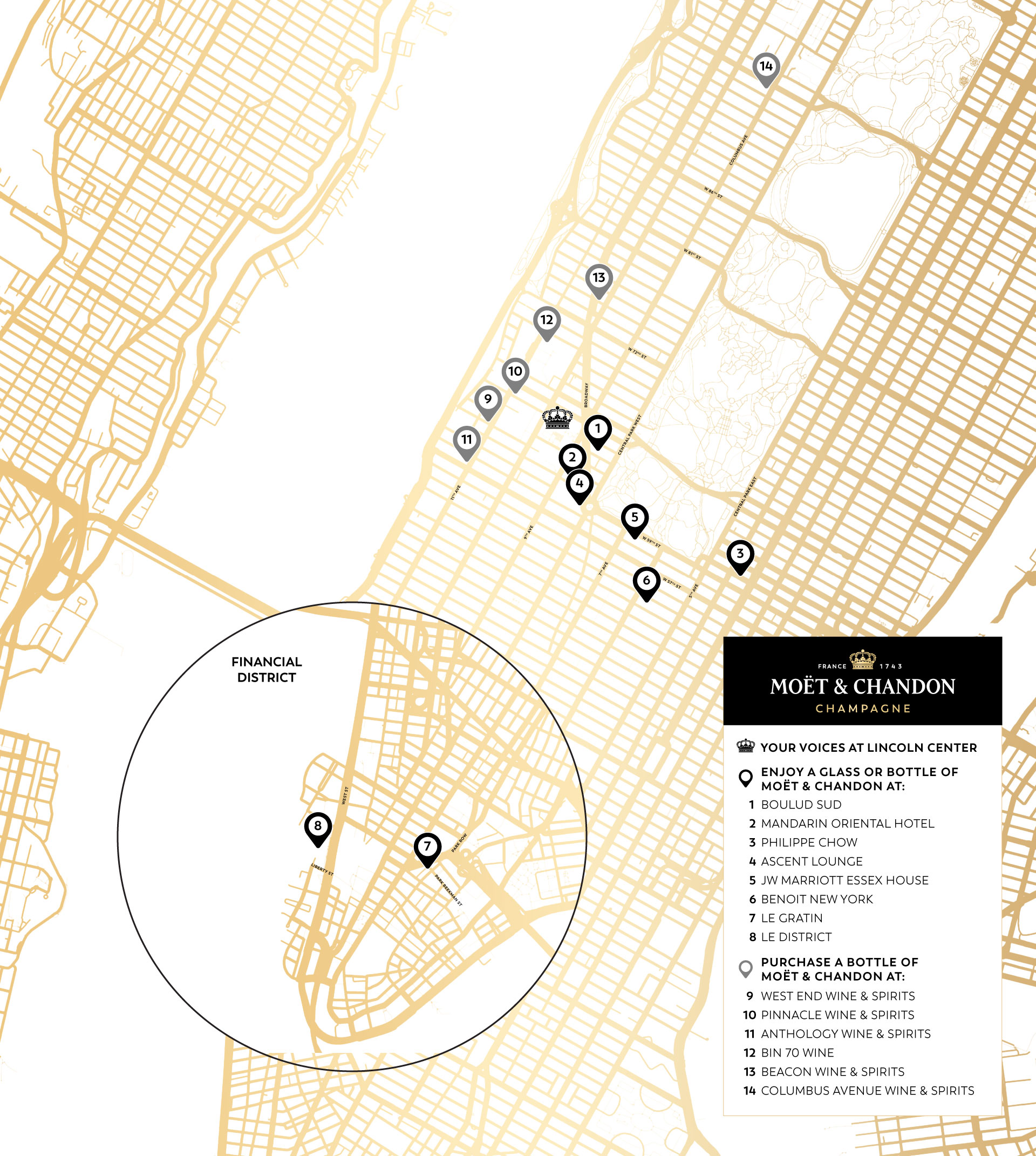 Celebrate the festive season with Moët & Chandon in New York City. We invite you to visit our partner locations to enjoy a magical glass of Moët & Chandon, and toast to a special moment this holiday.