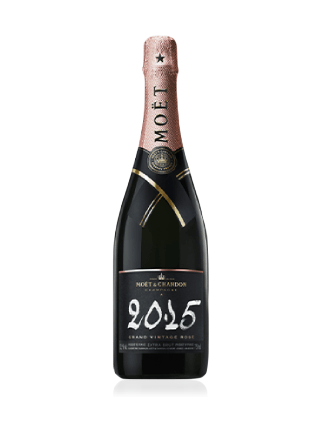 Each Grand Vintage Rosé is unique, expressing the Moët & Chandon Cellar Master's personal interpretation of the year. The 45th vintage rosé in the House's history, the Grand Vintage Rosé 2015 has a truly unique character.
Moët & Chandon Grand Vintage Rosé 2015 is a wine marked by a sumptuous palate, most unexpected for a year of such ardent sun. Its story is one of a harnessed power, channeled intensity and irresistible light.
Discover how to enjoy our champagne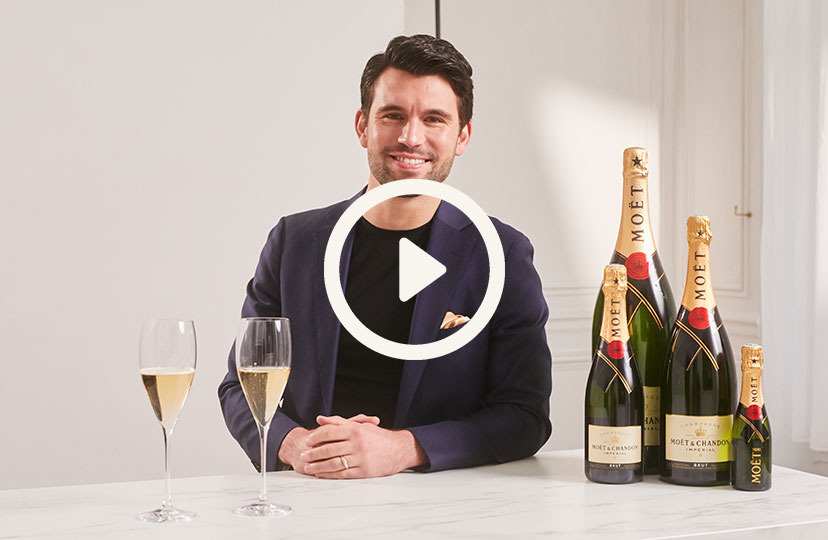 BLEND
Moët & Chandon Grand Vintage 2015 Rosé is the expression of a harvest of exceptional red-skinned grapes. They showed remarkable maturity with a powerful, fruity nose and full-bodied finish.
PINOT NOIR
52% (14% RED WINE)
Ageing period in cellars: 6 years
Ageing after disgorging: at least 6 months
Dosage: 5g/liter (extra brut)
Contains sulphites
TASTING NOTES
A black and spicy bouquet
Initial aromas of dark berries. Hints of fig and wild strawberry combine with spicy notes of pink and aromatic peppercorn, and allspice.
Scents of flowery garrigue.
A POWERFUL AND FACETED PALATE
The fruit is concentrated, dark and deep. The tannins create angles, revealing facets like a jewel in the rough. A mouthwatering bitterness of sloe and cranberry with notes of mint and aniseed refreshes the finish.

Fig

Pink Peppercorn

Red & Black Berries
Explore Champagne's largest network
of underground wine cellars.