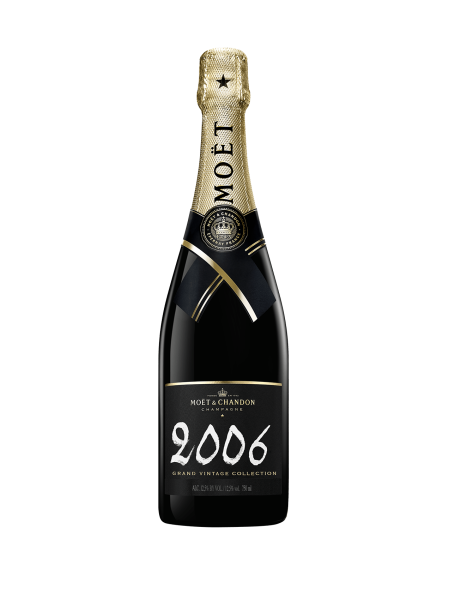 Each Grand Vintage is unique, expressing Moët & Chandon's Cellar Master's personal interpretation of the year. In Champagne, 2006 was a year of extreme conditions, from frost to drought, resulting in a heterogeneous harvest. Moët & Chandon Grand Vintage Collection 2006 captures the intensity of a year of extremes, the succulent expression of the dazzling midday sun....
Discover how to enjoy our champagne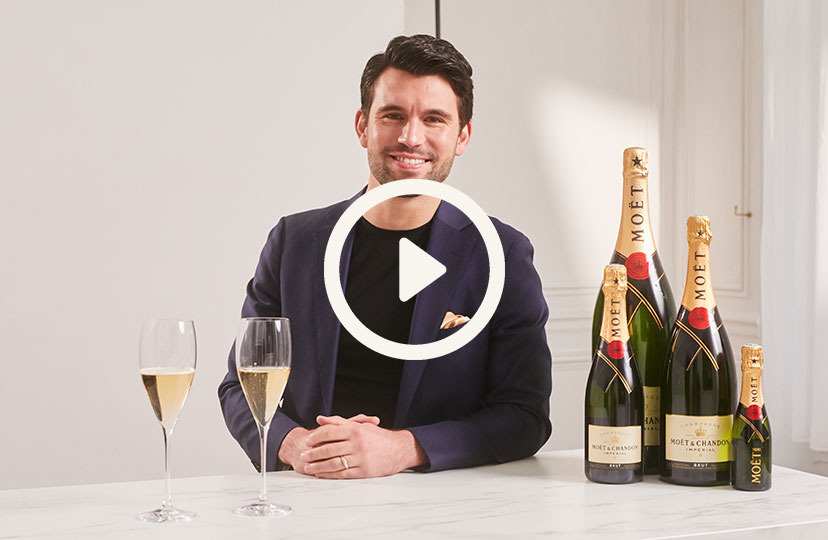 BLEND
The Chardonnay grapes, which were the ripest and healthiest, make up the majority, while the Meunier grapes, which were less ripe and more fragile at the end of the harvest, make up a lower proportion than in previous vintages. Pinot Noir completes the blend.
Aging period in the cellar: 15 years
Aging after disgorgement: at least 6 months
Dosage: 5g/Liter (extra brut)
TASTING NOTES
A smoky, full-bodied bouquet
After 15 years of ageing on yeast lees, the reductive ripeness is well developed with dry notes of smoke and toast. Initial notes of flint and pepper remain. On aeration, the fruit reveals itself. The original juicy, yellow fruit (peach and mango), has become darker and candied, and is now reminiscent of dates or figs.
AN EXTENSIVE, FULL-BODIED PALATE
On the palate, the attack is generous and supple as the Champagne unfolds. The prolonged ageing on yeast lees has imparted length, and the finish lingers with a concentrated, deliciously bitter sensation of candied lemon.

CANDIED LEMON

NECTARINE

TOASTED BREAD
Explore Champagne's largest network
of underground wine cellars.