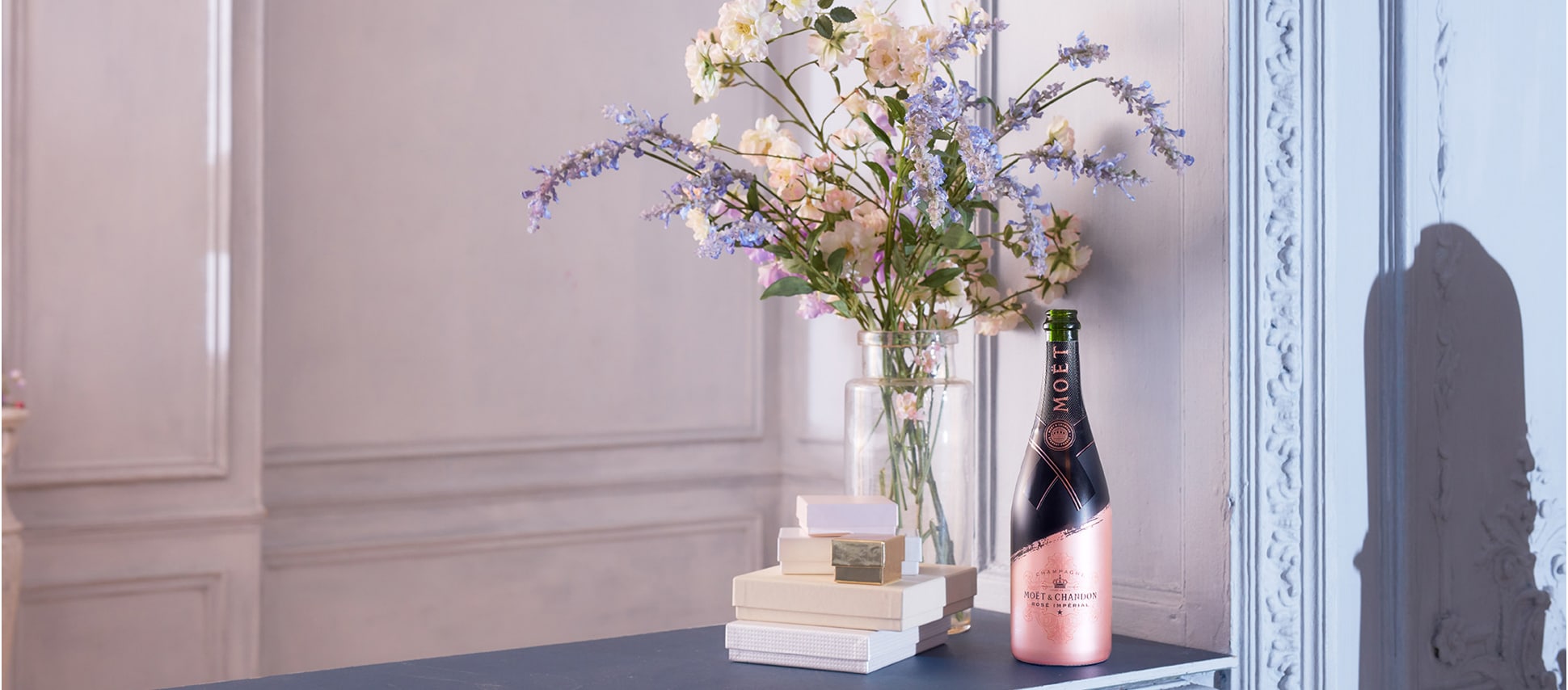 This year, Moët & Chandon pays tribute to a longstanding tradition of rosé savoir-faire, bringing to light its new limited edition bottle: Signature Rosé Impérial.
For the first time, the bottle of Rosé Impérial has been redesigned to cast a special spotlight on the brilliance of Pinot Noir grapes. Its bold new "black-and-rose-gold" color scheme creates a striking contrast between the deep matte shade of black set against varying shades of rose. 
Rose-gold brushed marks add a tactile quality to the bottle, in tribute to the glamorous character of Rosé Impérial contained in the bottle.
The new label takes its inspiration from the oldest existing Moët & Chandon rosé champagne label, dated 1873.