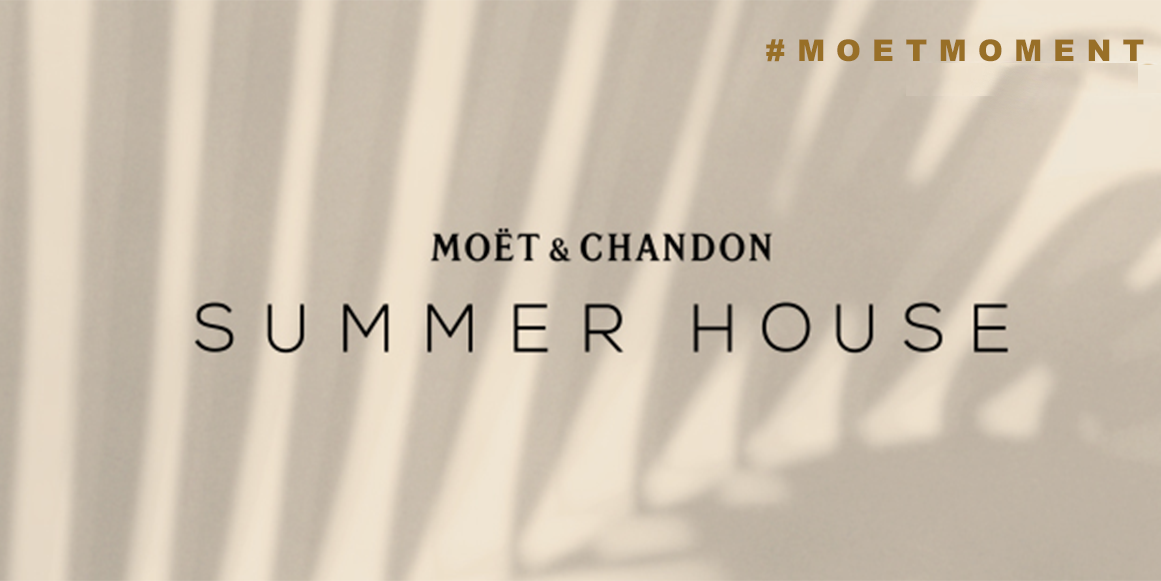 This June, Moët & Chandon presents Moët Summer House, a unique concept blending a private members club with Moët & Chandon's renowned spirit of generosity. Launching on June 8th and running across three days, Moët Summer House will mark the start of London's summer. Set in a Georgian townhouse in the heart of Mayfair, overlooking Grosvenor Square, you can expect a day-to-night line-up of cultural events.
Moët Summer House's committee of tastemakers, including Portia Freeman and Jack Guinness, have created a programme not to be missed. Experience live podcasts with The
High Low to a poetry reading with Greta Bellamacina, Sunday Roast by Jason Atherton, lunch with Isaac Carew and incredible unannounced acoustic sets and DJ sets from Communion Music.
A pioneer and visionary of his time, Claude Moët, the founder of Moët & Chandon, had the dream to share the magic of Moët with the world. His spirit of generosity and savoir-faire
was infectious. Moët & Chandon soon became the champagne of choice for the tastemakers of the 18th Century and the icon for every good party. 275 years later and now the biggest champagne brand in the world, Moët & Chandon continues on this path. With centuries of experience in hosting the most revered parties, you can expect moments of Moët magic, from iconic champagne towers, poured only with Jeroboams, to the world's first ever champagne vending machine - it Must Be Moët & Chandon this Summer!
Learn more at http://moetsummerhouse.com/