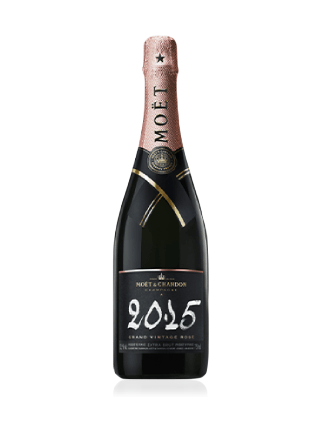 Each Grand Vintage Rosé is unique, expressing the Moët & Chandon's Cellar Master's personal interpretation of the year. The 45th vintage rosé in the House's history, the Grand Vintage Rosé 2015 has a truly unique character.
Moët & Chandon Grand Vintage Rosé 2015 is a wine marked by a somptuous palate, most unexpected for a year of such ardent sun. Its story is one of a harnessed power, channeled intensity and irresistible light.
Discover how to enjoy our champagne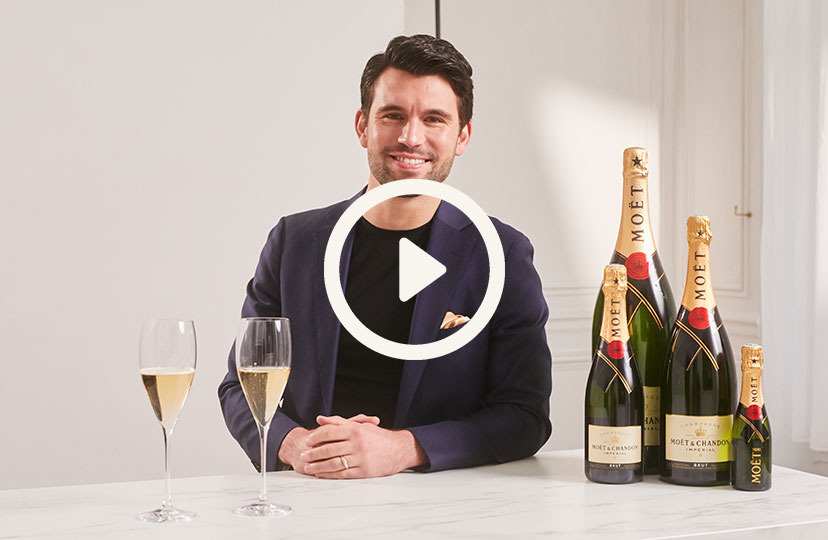 BLEND
Moët & Chandon Grand Vintage 2015 Rosé is the expression of a harvest of exceptional red-skinned grapes. They showed remarkable maturity with a powerful, fruity nose and full-bodied finish.
PINOT NOIR
52% (14% RED WINE)
Ageing period in cellars: 6 years
Ageing after disgorging: at least 6 months
Dosage: 5g/liter (extra brut)
Contains sulphites
TASTING NOTES
A black fruit bouquet with hints of spice.
Initial aromas of dark berries. Hints of fig and wild strawberry combine with spicy notes of pink, aromatic peppercorn, and allspice.
Flowery garrigue aromas linger on the nose.
A POWERFUL AND FACETED PALATE
The fruit is concentrated, dark and deep. The tannins create angles, revealing facets like a jewel in the rough. A mouthwatering bitterness of sloe and cranberry with notes of mint and aniseed refreshes the finish.

Fig

Pink Peppercorn

Red & Black Berries
Explore Champagne's largest network
of underground wine cellars.