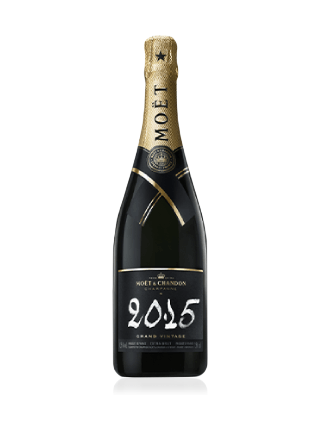 Each Grand Vintage is unique, expressing Moët & Chandon's Cellar Master's personal interpretation of the year. In Champagne, 2015 was a year of tension, dramatic heat, uncertainty… Moët & Chandon Grand Vintage 2015 evokes an awakening, the first rays of a day full of promise – a luminous morning aura. The 76th vintage in the history of the House, it is an initia...
Discover how to enjoy our champagne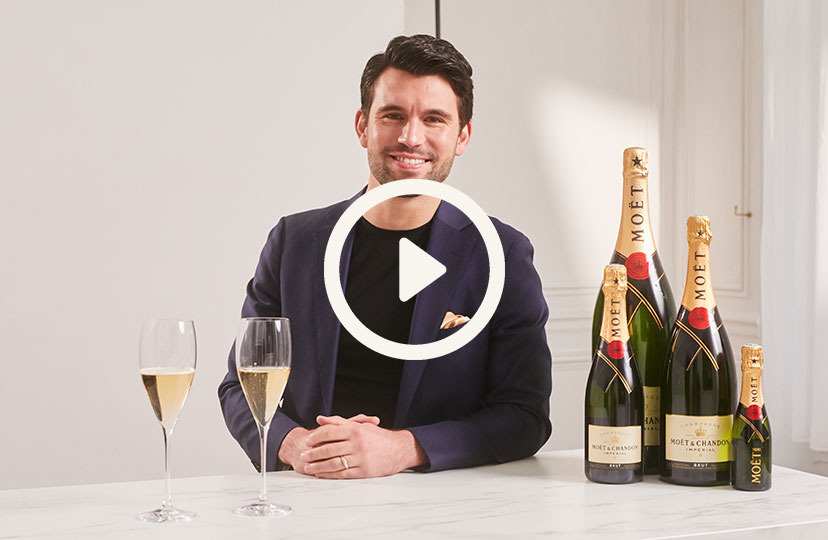 BLEND
2015 was a harvest of exceptional red-skinned grapes. They showed remarkable maturity with a powerful, fruity nose and full-bodied finish.
Ageing period in cellars: 6 years
Ageing after disgorging: at least 6 months
Dosage: 5g/liter (extra brut)
Contains sulphites
TASTING NOTES
A tender and vegetal bouquet
Initial notes of breadcrumbs, fresh brioche and almond paste give way to elderflower and jasmine, then to fruit such as white peach and watermelon.
Notes of garrigue at dawn complete the ensemble.
A DIRECT AND ENVELOPING PALATE
Generous, ample and supple in structure, reminiscent of the cotton flower. Floral, aniseed and mentholated nuances bring lightness and freshness. The finish lingers on a delicate bitterness evoking fresh almonds.

Cotton Flower

Elder Flower

Jasmin Flower
Explore Champagne's largest network
of underground wine cellars.