Moët & Chandon, a living tie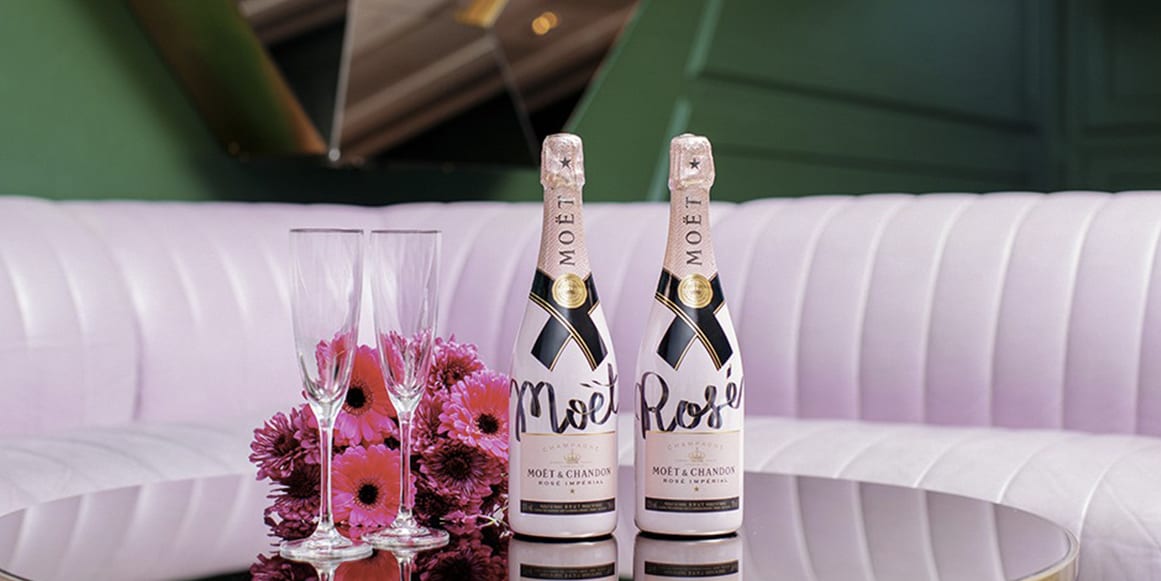 Moët & Chandon unveils its new limited edition to pay tribute to the emotions and stories that unite us, Moët Rosé Impérial Living Ties.
Following the same dynamism so characteristic of Moët Rosé Impérial, his iconic tie is unraveled to become a living ribbon dressing the bottles and gift boxes of this limited edition.
 
  
The ribbon twirls elegantly to spell the words "Moët" or "Rosé," or to contour the shape of a heart, creating three different versions of the design and tracing forms that echo the ties of love, togetherness, and glamorous celebrations that bind the Champagne House to its heritage of generosity and savoir-fête. This limited edition will be the perfect match for a family gathering, a romantic evening or a reunion with friends.
The "Living Ties" motif adorns the entire range of Moët & Chandon Rosé Impérial: from the classic 75cl bottle to the mini rosé bottles and including a special gift box featuring the ribbon elegantly tied in a bow.
Moët & Chandon Rosé Impérial is renowned for its radiant color, intense fruitiness and seductive palate, as the most extroverted and glamorous expression of the House's style. Combining the three traditional cépages of Champagne with a dominance of Pinot Noir and Meunier, it is produced by first making red and white still wines separately, before blending them together, to preserve the extraction, aromatics, structure and intense pink color for which Moët & Chandon's Rosé Impérial is known.