MOËT & CHANDON CELEBRATES 20 YEARS OF GREATNESS WITH TENNIS LEGEND ROGER FEDERER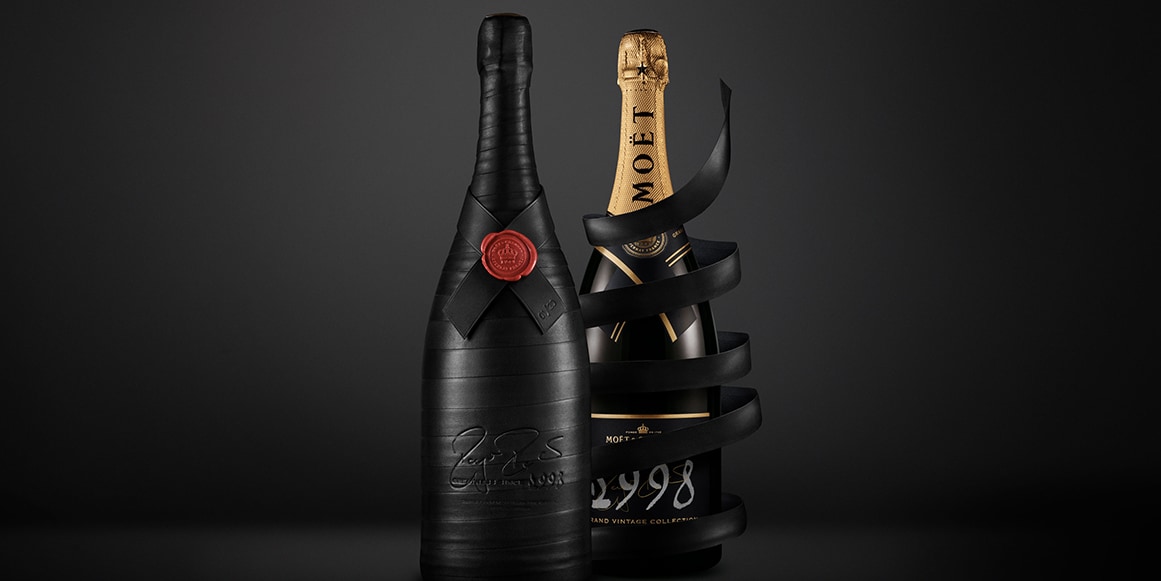 Moët & Chandon is delighted to pay tribute to two decades of excellence, elegance on and off the court, and altruistic engagement by global brand ambassador Roger Federer, with an exclusive limited edition magnum bottle titled "Greatness since 1998" that expresses the generosity of the House in support of its ambassador's charitable mission.
The special bottle is filled with one of the House's most accomplished vintage champagnes, Moët & Chandon's Grand Vintage Collection 1998, the 65th vintage in the House's history.  This brut champagne is made exclusively with grapes from the harvest of 1998, the same year that Roger Federer launched his brilliant professional career.  As such, it is the House champagne that has tracked 20 years of exceptional achievements by Roger Federer, and is perfectly suited to celebrate the shining moments of his incomparable career successes.        
The black-tinted magnum bottles are limited to 20 numbered editions.  A refined black leather band, individually hand-crafted by specialized French artisans, wraps around each distinctive bottle, like a tennis grip on the champion's tennis rackets. On the leather wrap, Roger Federer's signature and the bottle's name "Greatness since 1998" are delicately hand-embossed.  Designed to unravel to best showcase the majesty of "Greatness since 1998," the leather band, once unwrapped, reveals a handwritten signature of Roger Federer on the label.  
"Moët & Chandon is honored to celebrate Roger Federer on this extraordinary 20-year milestone by donating 100 percent of the profits from the sale of 'Greatness since 1998' to the Roger Federer Foundation," says Stéphane Baschiera, President and CEO of Moët & Chandon. 
Moët & Chandon is proud to lend its support to the Roger Federer Foundation, a charitable organization founded in 2003 by the Swiss tennis player whose philanthropic mission is to improve the lives of underprivileged youth through education in six countries in Southern Africa and Switzerland.
"This year, we at the Roger Federer Foundation are aiming to touch the lives of one million children through education.  I am thankful for this generous donation by Moët & Chandon, which goes a long way in helping us meet that ambitious goal," says Roger Federer.
Each exclusive bottle of "Greatness since 1998" is priced 19,998 euros, and will be available for special order starting on June 15, exclusively at Moët Hennessy's boutique (via email at rogerfederer20@moet.com) and through www.clos19.com.
#moetmoment
Explore Moët & Chandon : www.youtube.com/moet
Share Moët & Chandon: www.facebook.com/moet
Spread the word about Moët & Chandon: www.instagram.com/moetchandon