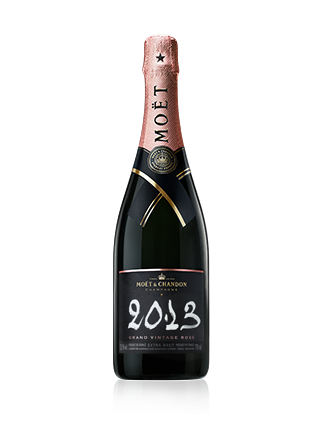 Each Grand Vintage Rosé is unique and expresses the Moët & Chandon Cellar Master's personal interpretation of the year. The Grand Vintage Rosé 2013 has a truly unique character and is the 44th vintage rosé in the House's history. Moët & Chandon Grand Vintage Rosé 2013 is a champagne marked by a late harvest. It encapsulates a year of waiting, a year of anticipat...
Discover how to enjoy our champagne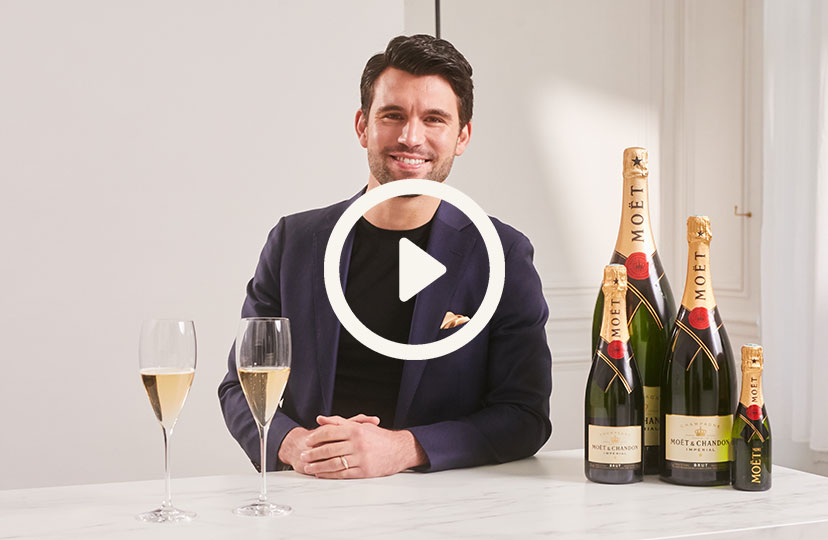 BLEND
Moët & Chandon Grand Vintage 2013 Rosé is thus an unexpectedly complementary expression of a year that is widely known for its Chardonnays. It is 35% Chardonnay – a rather high proportion for a rosé, which typically contains more Pinot Noir. After 7 years in the cellars, it reveals a truly unique character.
PINOT NOIR
44% (14% RED WINE)
Ageing period in the cellars: 7 years
Ageing after disgorging: at least 6 months
Dosage: 5 g/litre
Contains sulphites
TASTING NOTES
Colour tinged with orange
A radiant, light pink hue with hints of orange.
Generous bouquet
The initial aromas are sweet, tinged with a mixture of wild strawberries, raspberries and pomegranate seeds. It then develops a touch of freshness with hints of blood orange and star fruit. Black pepper, dark chocolate, cinnamon, dried flowers and new leather round off the bouquet.
A SPICY, WELL-DEFINED PALATE
The fleshy attack on the palate confirms the wine's voluptuous character. The chiselled structure of the Pinot Noir is accompanied by the sensation of crisp stone fruit, such as plums and cherries. The texture is finely powdered and a delicate astringency underscores the long finish, with flashes of pink grapefruit and lime zest.

Blood orange
Cherry

Cinnamon
Explore Champagne's largest network
of underground wine cellars.