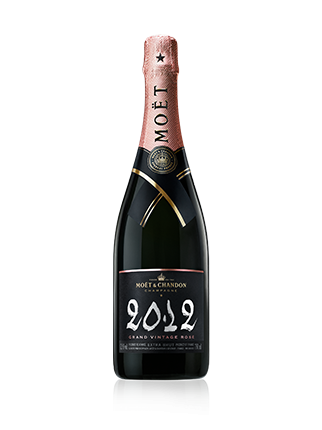 Each Grand Vintage is unique, expressing the Moët & Chandon Cellar Master's personal interpretation of the year. 2012 is our 43rd Grand Vintage Rosé; and is exceptional in its maturity, complexity and charisma. The 2012 Grand Vintage Rosé evokes the transition from spring to summer. It offers an exquisite delicacy, accompanied by freshness and beautiful shades of coral...
Discover how to enjoy our champagne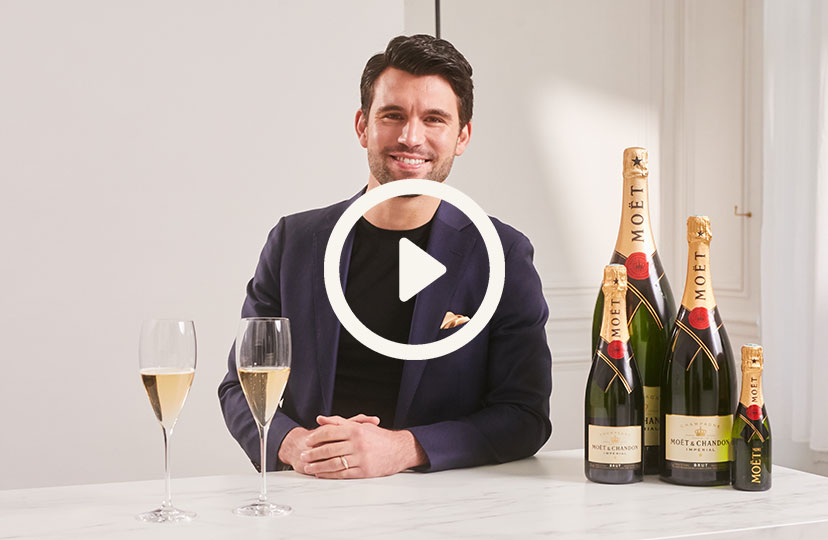 BLEND
This vintage's red grape varieties were particularly good, especially the Meunier, which explains their dominant proportion in the blend. For once, the Chardonnay stays slightly in the background. 
 
Pinot Noir:
42%
Meunier:
23% 
Chardonnay:
35%
Ageing period in cellars: at least 5 years
Ageing after disgorging: at least 6 months
Dosage : 5g/liter
Contains sulphites
TASTING NOTES
A shimmering color:
Coral pink with glints of orange, and fine, persistent bubbles.
A bouquet characterized by freshness:
Initially offering refreshing notes of pink grapefruit and blood orange, followed by small red stone fruit such as morello cherries, finishing with more vegetal notes of wild strawberries and rhubarb. 
A HARMONIOUS PALATE:
The attack is soft and silky. The initially light, delicate structure becomes more robust in a slightly astringent finish with notes of stone fruit such as plum and damson.

Blood orange
Cherry

Grapefruit
Explore Champagne's largest network
of underground wine cellars.