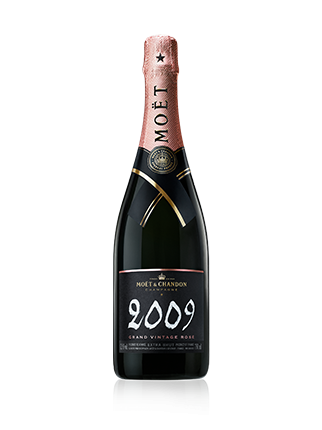 Every Grand Vintage is unique and original, the Cellar Master's free, personal interpretation in service of revealing the exceptional personality of singular vintage years. Grand Vintage 2009 perfectly embodies the Moët & Chandon Grand Vintage spirit, a spirit founded on three essential values: Freedom of interpretation Selection of the year's most rem...
Discover how to enjoy our champagne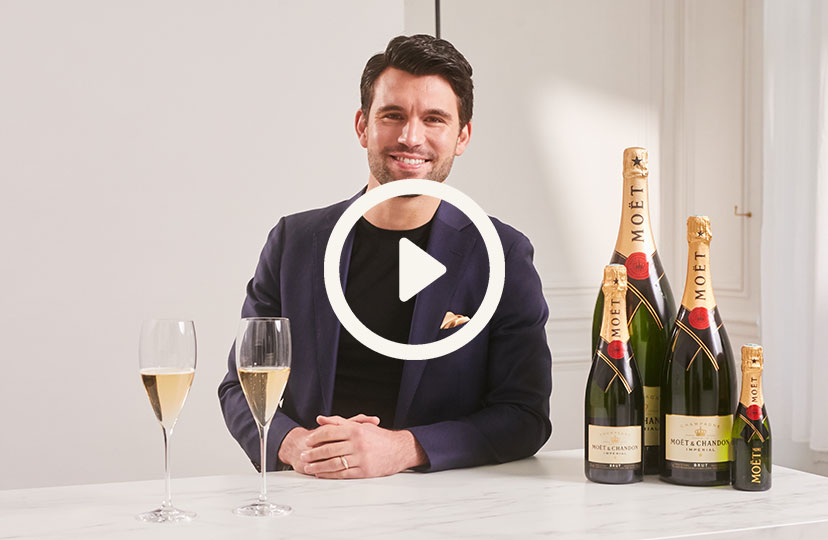 BLEND
Pinot Noir takes centre stage in 2009. The wine's airy elegance provides the backbone of the vintage and the proportion of Pinot Noir has not been this high since 1996.  
Pinot noir
59% of which 19% red wine
Dosage: 5 g/liter

Aging period in cellars: 7 years

Aging after disgorgement: 6 months minimum
Contains sulphites
TASTING NOTES
A luminous colour:
Deep rose with hints of topaz

Coral reflections, beautifully dazzling

A fine, persistent bead.
A fulfilling, appetizing bouquet
The bouquet is delectably appetizing. 

Initial notes evoke scents of picking ripe berries under the summer sun: forest berries, wild strawberry, raspberry and currant rounded out with floral, botanical nuances of rhubarb, violet and cocquelicot bonbons. 

A touch of vanilla and pink peppercorn underscore the vintage's full-fledged maturity.
A WARM, JOYOUS PALATE
The palate evokes joy, calling to mind a carnival with its twirling rides and children laughing over displays of sweets: marshmallows, hard candy, cotton candy and caramel apples. Then come notes of nutmeg, dried fig and black cherry. The Pinot Noir expresses itself with a light, airy elegance, a soft, gentle texture and a finish.

Raspberry

rhubarb

Wild strawberry
Explore Champagne's largest network
of underground wine cellars.