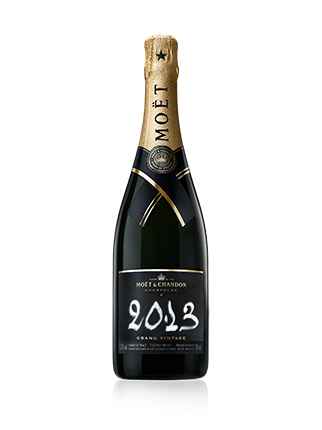 Each Grand Vintage is unique and expresses the Moët & Chandon Cellar Master's personal interpretation of the year. The maturity of this 2013 champagne – the 75th Grand Vintage in the House's history – is immediately apparent. Moët & Chandon Grand Vintage 2013 is a champagne marked by a late harvest. It encapsulates a year of waiting, a year of anticipation. The ...
Discover how to enjoy our champagne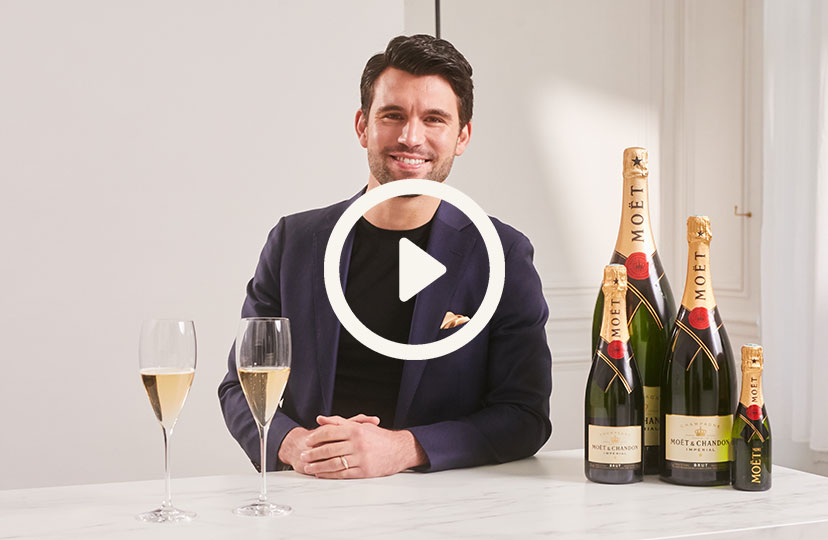 BLEND
Moët & Chandon Grand Vintage 2013 is an unexpectedly complementary expression of a year that is widely known for its Chardonnays. This champagne contains Chardonnay and Pinot Noir in almost equal parts, enhanced by suggestions of Meunier. After 7 years in the cellars, it reveals a truly unique character.  
Ageing period in the cellars: 7 years
Ageing after disgorging: at least 6 months
Dosage: 5 g/litre
Contains sulfites
TASTING NOTES
A slightly golden color
A light golden hue with fine, persistent bubbles.
Autumnal bouquet
The maturity of this champagne is immediately apparent, with autumnal notes of roasted chestnuts, toasted buckwheat, rich nuts, honey and nougat. White fruit is revealed next, reminiscent of a beautifully ripe apple or pear. Aromas of iodine, dried flowers and pine sap complete the bouquet.
A LIVELY, WELL-DEFINED PALATE
The palate is direct and energetic, supported by a lively yet delicate acidity and a finely chiselled structure, and enveloped by a refined, grainy texture. The wine finishes with a pleasantly bitter hint of white grapefruit.

Grapefruit

Ripe pear

Toasted nuts
Explore Champagne's largest network
of underground wine cellars.