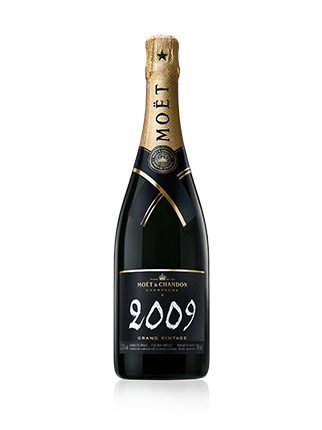 Every Grand Vintage is unique and original, the Cellar Master's free, personal interpretation in service of revealing the exceptional personality of singular vintage years. Grand Vintage 2009 perfectly embodies the Moët & Chandon Grand Vintage spirit, a spirit founded on three essential values: Freedom of interpretation. Selection of the year's most re...
Discover how to enjoy our champagne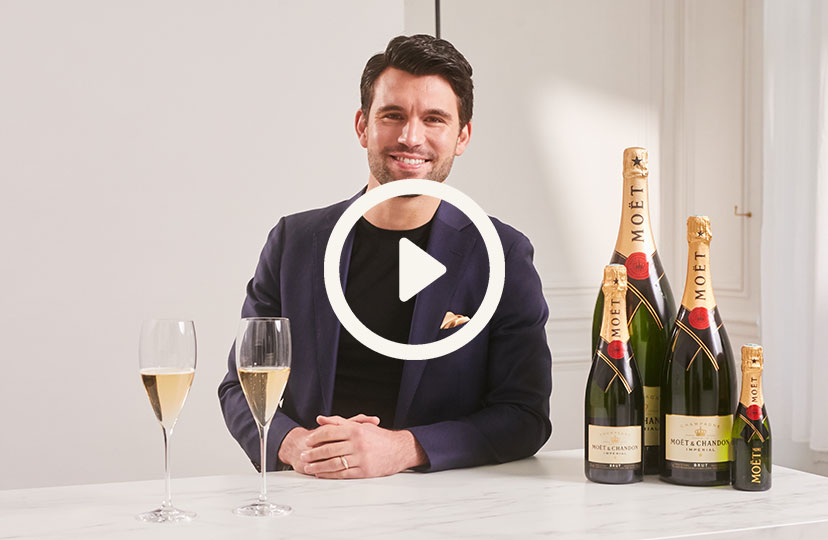 ASSEMBLAGE
Following several vintages in which Chardonnay was dominant, Pinot Noir has taken the spotlight in 2009.
The wine's controlled power is the very backbone of the vintage and the proportion of Pinot Noir has not been this high since 1996.
Dosage: 5 g/liter
Aging period in cellars: 7 years
Aging after disgorgement: 6 months minimum
Contains sulphites
TASTING NOTES
A light, appealing colour: 
Pale bright yellow, green reflections, a fine, persistent bead.
A fulfilling, reassuring bouquet
The first impression is that of an obvious and reassuring maturity. Gentle and comforting, initial nuances of harvest notes and notes of callisson and vanilla gradually expand into darker, toastier notes of grilled sesame seeds, roasted almonds and mocha.
Concurrently, hints of juicy, fleshy fruits create a deeply warm, serene atmosphere reminiscent of an orchard of peaches and apricots in the middle of summer. The floral scent of roses and peonies rounds out an ensemble of radiance and delicacy.
AN ACCOMPLISHED, ENVELOPING PALATE
The initial impression is welcoming, full-bodied and smooth, an instant sensation of an enveloping, soothing cocoon. Subsequently, the silky fluid texture becomes evident; the controlled power of the Pinot Noir, with notes of honey and mild spices, is underscored by a stimulating nuance of pink grapefruit. Overall, the palate is simultaneously accomplished, generous and airy. 

Grilled almond

Grilled Sezame

Vanilla
Explore Champagne's largest network
of underground wine cellars.