Toast to Nature with
Moët & Chandon
Our nature, our responsability. Natura Nostra.
For nearly 300 years, Moët & Chandon has looked after the land to ensure balance in the glass, balance of life and longevity of the terroir.
Natura Nostra, the Maison's large-scale agroecology programme, is a movement for the future of the Champagne region and beyond. A movement to accelerate the ecological transition by speeding up actions in favour of biodiversity. A movement that takes a holistic approach to protecting flora and fauna.
In the UK, a new chapter for Natura Nostra is unfolding in partnership with SUGi. Together, we will be regenerating biodiversity across urban areas in the coming years by planting pocket forests throughout the UK, starting in London.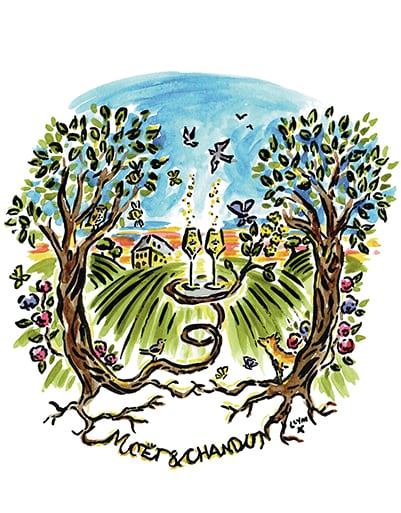 Join us in our mission to restore biodiversity.
For every coaster purchased at the Moët & Chandon Champagne Bar at Harrods, Harrods will donate all profits to plant pocket forests with SUGi.
Be part of the journey and let's toast to nature together!
Moët & Chandon x SUGi
What have we achieved so far?